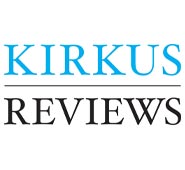 "A young Texan investigates a rumor that Davy Crockett survived the massacre at the Alamo in Pyke's historical novel.
"While attending a reception at the Prussian Embassy in Mexico City in 1838, Powhatan Ellis, the American envoy to Mexico, is stunned when he sees a recently painted portrait that seems to feature the famed Davy Crockett, who was supposed to have died two years earlier at the Alamo. Concerned that Crockett, the beloved frontiersman and former congressman, could be a prisoner of the Mexican government, Ellis feels compelled to explore the possibility, one presented with artful plausibility by the author. Ellis hires Hiram Brown, a mysterious man—even his appearance is "ethnically androgynous"—to investigate. Brown maintains an extraordinary intelligence network, largely made up of people from Indigenous tribes throughout Mexico. He recruits a team to scour Texas that includes Silas Grant, a 16-year-old who fought by his father's side in the war against Mexico and even drove a wagon transporting the wounded.
"The investigative process centers around interviews of witnesses and survivors. The reconstructions of that catastrophic day in 1836 are utterly gripping and portrayed with both intelligence and dramatic power by Pyke. These accounts diverge considerably, raising provocative questions about the legitimacy of eyewitness testimony, long considered the gold standard of judicial evidence. As the author observes in a supplementary note: 'Was Crockett killed in battle or captured and executed? We will never know for certain. The death of David Crockett is a case study in the fallibility of witness testimony.' Pyke has achieved something rare: a novel that is dramatically captivating, historically rigorous (if ultimately fanciful), and philosophically inquisitive. This is the first in a series planned by the author, and it will likely leave the reader eager for more.
"A thrilling historical drama, as engrossing as it is edifying."
—Kirkus Reviews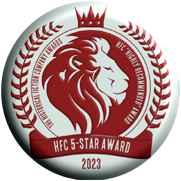 Five stars and the 'Highly Recommended' award of excellence: "Mr. Pyke unfurls a remarkable historical novel.... Pyke takes the reader on a very well-researched journey where all your senses are involved in the battles, the landscape, the emotions, and the intrigue of this unfolding mystery. The characters are well-fleshed out, as real as a Texas storm, and the propulsion of the storyline keeps one glued to the narrative until the very end. Without a doubt, any fans of western historical fiction, of the early days of Texas, and the heroic and tragic tale of the Alamo, will love this story."
—The Historical Fiction Company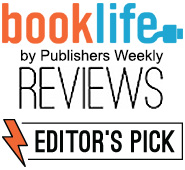 Editor's Pick: "...revels in a little bit of everything looked for by lovers of the genre.... Pyke offers rousing adventure, engaging camaraderie between the characters, a smoldering romance.... The story moves fast, despite Pyke's feel for immersive scenic detail and welcome commitment to historical plausibility.... keeping the excitement up while never losing sight of the cast's humanity.... Pyke takes pains to keep style and prose close to reality, making sure that the actual history on display here (and contextualized in clarifying notes) is as engaging as the what-if? of Crockett's possible survival."
—BookLife by Publishers Weekly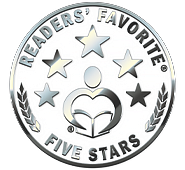 Five stars: "As I was reading Rescuing Crockett by David Z. Pyke, I kept going online to check if the events being described were real. That is how good Pyke is at crafting his completely unique and engrossing storyline. The historical details are rich and textured.... These felt so real, and the written visuals are almost cinematic in scope. There is a continued thread of tension and uncertainty throughout the novel.... The twists are wonderful and, aside from feeling immersive, the book is just plain good. An entertaining read and a line of literature that I want more of. Very highly recommended."
—Readers' Favorite
"Thoroughly researched with beautifully detailed descriptions, Rescuing Crockett explores the possibility that David Crocket survived the siege on the Alamo.... We ride along with the Texians through the Texas prairie and meet some of the hardscrabble pioneers scratching out a living.... Their journey brings them face to face with their own demons as they recall their experiences during the revolution, but it also creates a brotherhood that bonds them together.... The author has taken great pains to ground the novel in historical fact, deviating only when the fictional story required it; thus giving the story an air of authenticity."
—International Review of Books
"An absolutely amazing read!! I loved this book!!! Absolutely true to the time period and the story is believable and fits in the current tone of scholarly study. The sense of early Texas and the political, social, and daily Life of post-San Jacinto Texas. Characters are great, especially Silas Grant. The mix of authentic and fictional characters is handled very well, and the situations in which the occur are factual when necessary and fictional where necessary. I thought it was a wonderful read and look forward to the next one!! Absolutely a highly recommended read."
—Amazon reader review from Lee Murray Brazos Booksellers
"This was a great concept for a alternate history novel, it was a great start to the Silas Grant series. David Z. Pyke has a great writing style that I enjoyed in this time-period. I was invested in Silas and the rest of the cast, it was a great concept and worked well overall. I look forward to read more in this series and from the author."
—Amazon reader review from Kathryn
"I LOVED this book. It was well written, and I wanted to know more about the characters as I read the story."
—Amazon reader review from Tricialy
"What a treat! Historical fiction always causes me to think 'what if' and this book took me there."
—Amazon reader review from KerryO
"What a wonderful novel!.... I have always been fascinated with the story of the Alamo and the brave men who died there. The relationships between Travis, Bowie and Crockett have occupied me for years. (Of course, one can add Sam Houston to the mix.) So this book was a boon for me to find. I snatched it up right away. I will never forget it and will read it gladly again."
—Amazon reader review from Tripower53
"Amazing Story!! I so loved reading this story, it is my favorite one where they blend truth and fiction. It makes you wonder could David Crockett really have lived and been captured as a prisoner. This is a new to me author, but I can't wait to read more of his stories. If you keep writing them, Mr. Pyke, I will keep reading them.
—Apple Books reader BestMeAlways
"The author brought to life a fictional account of legendary frontiersman and congressman, David Crockett.... The narrative kept me spellbound from beginning to end as the plot grew stronger with each passing chapter. The storyline culminated with a spectacular finish. This well-written book had everything in it to make for a fascinating read."
—Amazon reader review from Paul Falk
"A winner. I certainly enjoyed this book. It captured my attention from the very beginning and held it throughout. The writing was a very high caliber.... Characters were easy to follow and were people that you could associate with, and feel honored to be part of their story. The concept of the story was just simply outstanding in redoing a historical event and make it come alive. I tip my hat to the author for that. I highly recommend this book and hope it is very successful."
—Amazon reader review from Deacon Tom
"This novel is a fun twist on history. I wish this book was there when I was young! To add to the legend of Davy Crockett is a fantastic idea.... This is a fantastic read."
—Amazon reader review from pnuts50
"A great book full of history and fiction. I really enjoyed this book. The author mixed history and fiction to make a story I couldn't put down. The courage and honor the six men went through to save a friend was phenomenal. The love Emily and Silas had for each other was adorable. Hope the author writes more riveting books."
—Amazon reader review from coyotecactus
"Absolutely loved this book! Every great story of fiction must be based on believable events. It is obvious that David Pyke used true historical events wrap his story around. I look forward to reading more of his stories about Silas Grant in the future!"
—Amazon reader review from Pap
"This was a great concept for a alternate history novel, it was a great start to the Silas Grant series. David Z. Pyke has a great writing style that I enjoyed in this time-period. I was invested in Silas and the rest of the cast, it was a great concept and worked well overall. I look forward to read more in this series and from the author."
—Amazon reader review from darkcatra
"A great read - excellent historical fiction with action, adventure, romance, and more. The story is intriguing - is it possible that Davy Crockett survived the Alamo? A chance observation leads a band of Texians on a long journey to investigate and plot a rescue operation. Along the way, the scenery and historical details provide an entertaining backdrop for exploits in politics, war, and romance. The characters are well developed and engaging, and the story was well-crafted and very enjoyable. I hope we will learn more about Silas and Emily in future installments!"
—Amazon reader review from Amazon Customer
"Ghosts tell the tragic tale. Having recently settled in Texas an hour from the Alamo couldn't wait to visit. While there, one can almost here the whispers of the ghosts that surely are bound to the Alamo by the violent slaughter. The writer amplifies the whispers and allows the reader to hear the ghosts speak."
—Amazon reader review from Calinurseguy
"An interesting look at how history could have been different. Having read other books about the Alamo and seen the movies, I thought the premise of what if David Crockett didn't die at the Alamo to be an interesting one. It was also interesting to read all the different witness accounts from people who were actually present when the Alamo fell and how the characters sifted through them. The historical note at the end of the book gave a lot of useful information. I liked the characters and the book was well-written and easy to read. I can't wait to see another Silas Grant book.
—Amazon reader review from Cindy S. Cardinal
"A real page turner! I don't typically read Westerns, but the concept of this story had me intrigued so I decided to give it a go. And I am so glad I did! I thoroughly enjoyed this story. The author's attention to detail had you hearing the shots and and screams of battle. I could almost smell the cooking. The story was a nice mixture of Western and thriller with well-researched and well-written characters. You love these people like you've known them personally and you feel their joy and sadness. If you love historical fiction and adventure, you will love this book and be looking forward to the next one. I know I am.
—Amazon reader review from Don G. Burbank
"Well researched, with a terrific story! I so enjoyed this "what-if" story of rescuing Dave Crockett after the Alamo attack. The historical research was accurate, with lots of real historical names and situations dropped in. The author also does a nice job at the end outlining who/what was real and who/what was a literary device in the story. This one was good enough for me to watch for other books by this author, and to buy a copy for our teen grandson, who is interested in history and enjoys good stories.
—Amazon reader review from Prof
"My maiden name is Crockett, my youngest son is named Crockett and my 'baby' brother was born in 1955 at the height of the 'Davy Crockett' TV faze. Naturally, he was named after our recently deceased grandfather, Henry David Crockett. So of course, I would enjoy a novel based on the proposition that David Crockett survived the Alamo.... It was great reading to follow these men around the Republic of Texas 185 years ago and then hold my breath as they sailed to Mexico! I appreciated Pyke's 'Historical notes.' Most of the people and places truly existed. It is surprising how many of the events are historical and woven together masterfully by Pyke."
—Amazon reader review from retired to read